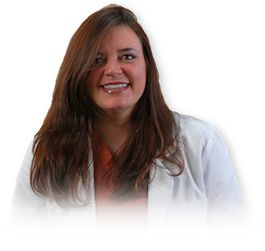 Contact Information:
Business Name: The Institute of Trigger Point Therapy
Address: 17043 El Camino Real /Suite #201 / Houston, TX  77058
Phone: (713) 962-4934
Email: painwhisperer (at) me.com
Website: www.painwhisperer.com
About Dr. Perry:
Dr. Laura Perry and her husband Jeff Geanangel co-founded The Institute of Trigger Point Therapy in 2001. Frustrated with the current state of the health care industry, the two sought to establish an alternative option for general public that would offer highly effective clinical services within an informal setting.
Working with their friend and colleague, Dr. James Wray, they established a small practice within his massage school, The Texas School of Massage. Dr. Perry began seeing patients and teaching classes in Anatomy & Physiology, while spending all of her free time developing unique Trigger Point Therapy treatment protocols with her husband.
As Dr. Perry began to incorporate these protocols in her practice, the results that her patients were experiencing were phenomenal. No longer did it take 5-8 treatments to get a patient out of pain. Most acute pain disorders were completely resolved in just 1 or 2 treatments. Patients with chronic pain disorders were feeling better than they had in years. Dr. Perry began really enjoying her daily practice, every patient was a chance to learn something new. The two continued to refine and update the clinical protocols, a process that continues to this day.
As word spread about Dr. Perry's clinical success, many massage therapists and other health care professionals began to inquire about learning her system of Trigger Point Therapy. In late 2003, Dr. Perry and her husband began development of a 60-hour Clinical Trigger Point Therapy Program. The process took more than 2 years to complete, but in 2006 Dr. Perry began teaching the program at the Texas School of Massage. Dr. Perry has now certified over 80 therapists in Clinical Trigger Point Therapy, and enrollment continues to grow as more therapists learn of it.
Currently Dr. Perry and her husband are completing an online version of their Clinical Trigger Point Therapy program, as well as a self-treatment manual and DVD for the general public. They hope to have these materials published and available by late 2010. Throughout this process, Dr. Perry remains dedicated to her patients, for they are what puts a smile on her face at the end of a long day.